Chicago Diva, Lynne Jordan – Uncensored
To celebrate the launch of Blues Today, we sat down with Chicago diva Lynne Jordan to talk about her career and her new one woman show.
Tell us a little bit about your family and the place you grew up in. Did anyone in the family have a background in music? Did they encourage you to perform or not?
I grew up in Dayton, Ohio in a blue collar neighborhood. My mom and brother could sing, but none of the family were involved in music professionally, except for my uncle who was an educator and had a doctorate in musical education.
I was shy as a child and didn't perform in front of anyone else. But my mother worked as a secretary at our church, and while she was in the office I would go to the sanctuary to play piano and sing by myself. Later, my mom told me she was listening the whole time. In high school, I played the role of Dolly in Hello Dolly. That was a pretty big part for a kid to sing.
What were your earliest musical influences? Which genres and artists were you aware of growing up?
My bothers were 10-12 years older and heavily into rock n roll. One was into ELP, Led Zeppelin, the Stones, and Hendrix. I became obsessed with hippies and the movement and I loved Janice Joplin from a very young age. The other brother was into soul, Santana, and bands like the Ohio Players. My parents loved comedy, particuarly Redd Foxx and Moms Mabely. An older cousin introduced me to Nina Simone. At age nine, I was sent to a private school, where I heard a lot of pop music.
You went to Northwestern University. Why did you switch your major to theater?
On the application, I wrote an essay but instead of citing journalism, my intended major, I kept writing about performing. Of course, I wanted to be practical and squashed my impulses until junior year when a popular hippie friend who had all campus parties encouraged me to sing along with his live band. Soon afterward, a girl I knew asked me to perform at an event – for real money – about $350, and this was in 1982. I quickly put a band together and asked a few girlfriends to do backups. We called ourselves Lynne and the Hags.
How did you start performing professionally? Did you have a 9-5 job during that time?
After graduation, I worked part time in a boutique in Evanston and was an assistant to one of the writers of the daytime soap, The Young and the Restless. I started out playing at frat parties, and my first real gig was at Orphans. Even at Northwestern, I was always collecting phone numbers and addresses so I had a mailing list. I sent out postcards to everyone on the list and sold out the club.
How did you get noticed?
Friends from school would come from all over to see me perform. I kept in touch with everyone from grade school, high school, and Northwestern. When I put together a tribute to Janice Joplin everyone came – I had sold out shows. People would tell their friends and family about me and that's how everything got started.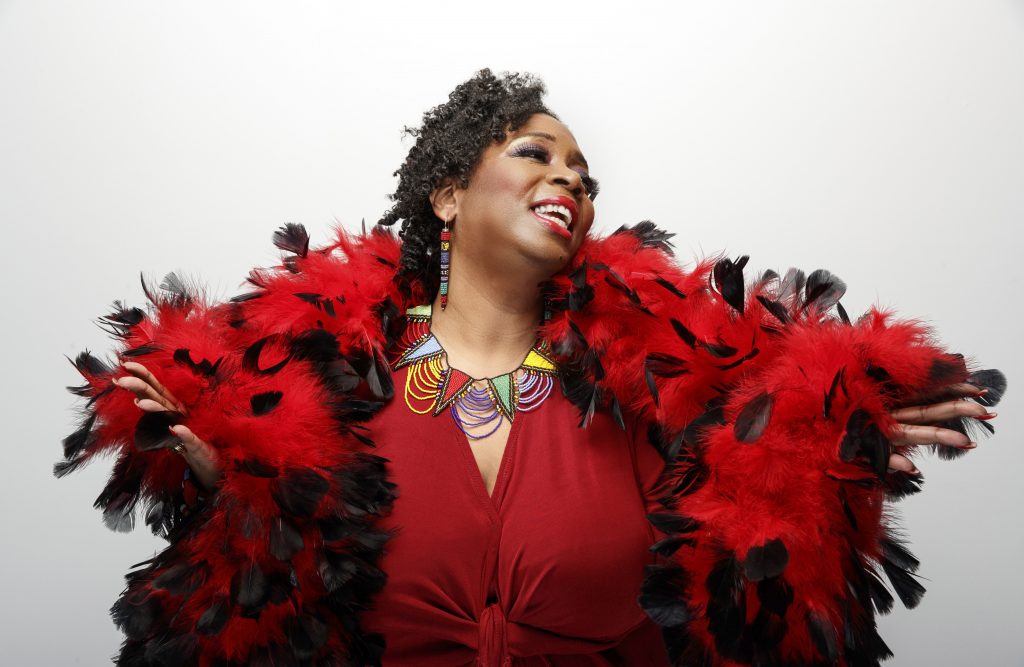 Tell us a bit about your global tours – difficulties, triumphs, favorite venues
I love Paris now but I was not all that not impressed the first time I went. Eventually, I got cast in a jazz opera – very highbrow – and traveled throughout France. I had a great time, particularly in smaller towns and in northern France. In Russia, I was part of a delegation performing at our embassy. I did a Brazilian tour with Los Lobos and one of the members of the Allman Bothers Band that was wonderful. In Amsterdam, I played a massive dance club where each room was different – rave, electronic, hip-hop – and spoke while the DJ played music. The kids loved it and it was a fabulous experience.
I was in Ukraine 22 years ago. A concert on the Miadan with 250,000 people, all heavy metal fans. I went up to sing blues but the crowd was hostile. So I sang disco- I Will Survive. The crowd went crazy because that was the post – Soviet anthem. I went into my planned set afterward and they loved it, but I had turned it around. The crowd was dancing and singing along. That was my most profound performance experience.
You did a tribute to Nina Simone. What was it about her that inspired your passion for her work?
Nina sang whatever she wanted. She was not pegged to one genre. I felt connected to her since childhood. An older cousin of mine loved her music and had painting of Angela Davis and Nina hanging on the wall, which intrigued me. Nina was a free spirit. Her arrangements and her spoken voice appeal to me. I love exploring her songs, and I love singing in other languages, which Nina also did. Nina was fearless and I admire her for that.
Tell us about the business side of being a bandleader and what it is like to be a female bandleader
It's an education. I never had any issues with my band or with being a woman in charge. I pay well and have been working with the same guys for thirty years. They are like family and so very professional. They respect me as a person and as an entertainer and know that I can fill a club.
How did you cope during the Covid lockdowns and what did you do during that period?
It was very slow. The downtime was enjoyable but finances were tight. I needed to do something so I came up with the idea of having porch parties and divagrams.
With divagrams, I record a song that is customized to a special occasion, like a birthday. I bought a USB mike and an I-phone and started recording to background tracks. Through Facebook and my mailing list, I reached my fans who immediately stepped up to buy them. That got me through the first spring of Covid in 2020.
That summer, I had the idea to sing at porch parties. I got the band together and we had our first party in Andersonville on a friend's front porch. I contacted everyone on my mailing list and Andersonville residents through my friend who is active with the village. People were very sympathetic and the tips were significant. Carmen street was blocked, everyone was dancing in the street. We did that all summer because all the gigs cancelled- in the UK, Portugal, Morocco; all the weddings were cancelled, as were all corporate and private events.
Fortunately a client, who was originally going to having a large wedding, split her guest list and had two small weddings but graciously paid our full fee.
I also started doing virtual storytelling with other artists from all over the country who are highly accomplished and have fascinating and entertaining tales in their repertoires.
Tell us a bit about your creative process- what inspires you, what fuels you, what is your day like when you are working on a project? Do you write music or lyrics?
I write stories and interpret music. I did write one song, Not Too Young to Sing the Blues – right out of Northwestern. I was singing at Kingston Mines, and an older musician told me I was too young to sing the blues.
Generally, I get an idea and kick it around for a while. Then I start writing. I focus on the stories that won't go away. I work them out at night in my study. Then I pick a song to go with each story. My dream is to have almost all original music for my stories Ultimately, I want to record a CD of my stories and songs.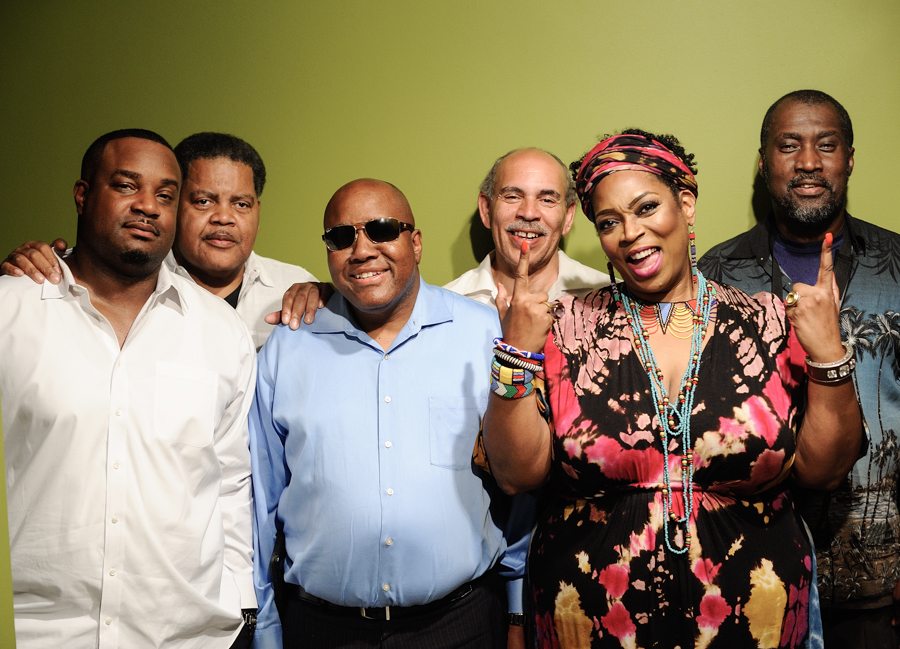 How much do you script and how much is spontaneous during your performances? How do you feel when you are performing?
I have a set list, some of it is scripted, some of it is improvised. I'm scared until shows sell out. Then I'm fine. I've done shows all over the country, New York, Atlanta, Nashville, and many other places. They have all been successful.
You recorded 2 CDs –But you refused to be pegged to one genre. Do you think having that kind of artistic integrity has hindered your career?
I used to think it hindered my career but for corporate events and weddings, it helps to be versatile. I chose my way a long time ago. I wanted to be a performer like Nina Simone with a diverse repertoire, storytelling, and music.
You are recording something new-tell us a bit about it.
I'm going to record a new CD but this past week I was recording spoken words in the studio.
You are a diva in residence at the Raue Center for the Arts in Crystal Lake – can you explain what that entails?
I've done several performances at the Raue Center. The next one is an evening with Lynne Jordan – Stories and Songs on April 23rd 2022. They have been wonderful to me and I adored performing there.
How did you get the idea for your new one woman show A Great Big Diva and what is it all about? Where can we see it?
It's coming up. I'm still putting the finishing touches on it. I will keep you updated. It's a collection of stories from my life with songs. I talk about life, my family history, my parents, my grandfather who escaped a lynch mob, aging, my bad knees and all sorts of other stuff. It's funny and poignant and the thread that ties it all together is me.
What kind of events can people hire you to perform at and will you continue with porch parties?
People can hire me and the band for weddings and other events. I will continue to do porch parties since there is still a demand. Ultimately, I want to do more evenings with Lynne, in a concert setting with stories and songs. And I would like to resume performing overseas.
To see Lynne Raue Center for the Arts, 26 N. Williams St., Crystal Lake, (815) 356-9212, rauecenter.org