Dr. Dan Ivankovich Gives His Rationale for Founding Blues Today
With a seven foot frame and an imposing presence, the man in black cuts an intimidating figure, until he starts talking about his twin passions, healing and the blues.
Doctor Dan, or as he is known in the music world, Chicago Slim, radiates intelligence, kind heartedness, and a willingness to do what is necessary to keep the Blues, and Blues musicians, alive.
As Doctor Dan, he is an internationally renowned trauma and spine surgeon, who decades ago decided upon his course, treating the underserved and underinsured regardless of ability to pay. As a musician, he is one of the founding members of Chicago Blues All-Stars and has been inducted into the Blues Hall of Fame.
The son of immigrants, Doctor Dan had NBA potential and was recruited by over 500 colleges. However, a career ending knee injury led him to medicine and the Blues. Listening to the Blues, and learning to play blues on the guitar gave Dan a new lease on life at a very dark time when all of his hopes for a professional basketball career had been shattered.
The music had a visceral impact on Dan and during the early 1980's, he sought out clubs where he could see live performers on Chicago's south and west sides. With his empathetic manner and wacky sense of humor, he was embraced by legendary musicians who gave him the opportunity to learn from them. Doctor Dan did not forget their contribution to his life.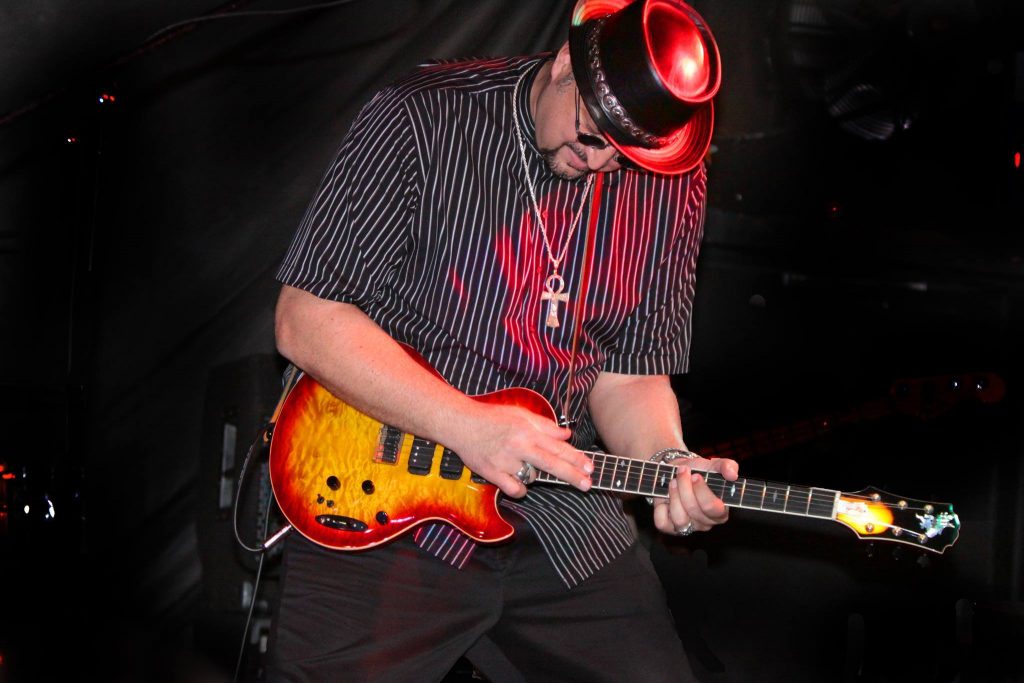 When he was in a position to give back, Dan helped many Chicago based blues musicians access healthcare that would have been out of their reach.
In his newest ventures, Doctor Dan is hosting seminars for all musicians, regardless of genre, to learn about nutrition and preventative medicine. He is also in the process of founding a non-profit, Chicago Blues Society, which will help musicians navigate the healthcare system and, in partnership with the legendary musician Fernando Jones, bring music education to underfunded inner city schools.
So why found a blues magazine now? While there are other other blues publications, Doctor Dan wants to promote local and new talent and give musicians a forum where they would gain maximum public exposure. He also wants musicians to learn from each other and have an open dialogue about their experiences during the Covid and post-Covid lockdowns.
Blues Today and its adjunct Facebook group, was developed By Doctor Dan and his partner Roger O'Reilly, a skilled videographer, who is creating an astounding historical archive of Chicago based blues performances.
Doctor Dan's ultimate goal is to found a permanent performance and learning center that would be a home for both established and budding Chicago musicians. In Spring of 2022, as restrictions are easing, he looks forward to getting The Chicago Blues All-Stars playing live gigs again, backing internationally renowned guest stars and recording singles.
The Chicago Blues All-Stars album, Red, Hot and Blue, released in December of 2013, featured new takes on Blues standards, such as Wang, Dang, Doodle and Everything's Going to be Alright, incorporating elements of funk, soul, R&B and hip hop in its offerings.
Since the album's release, the band has remained at the top of ReverbNation's Chicago and US Blues charts. Red, Hot & Blue broke Top 25 on Living Blues Radio Report and has reached Top 30 on the Roots Music Report. Red, Hot and Blue has been listed as number 35 on AirPlay Direct's – All Time Top 50 APD Blues/Jazz/Reggae Albums and has received radio play on over 200 stations in 22 countries.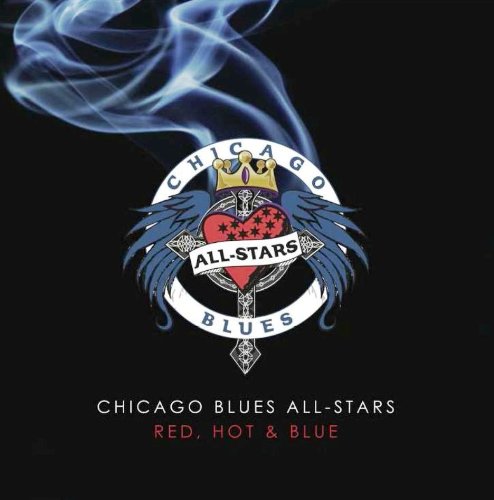 Continuing in this vein, the band would like to bring in a younger crowd to the blues through fusing various musical elements and genres in their live performances and recordings.
Dan says, 'Fusion is what keeps music alive. Looking at the streams of music that fed the blues and then the innovations made by blues musicians that created electrified blues, R&B, rock 'n roll, we see that music is a living, amorphous thing, which is constantly being created and recreated. While there is certainly a place for classic blues, innovation is the direction of the future and kids are the musicians of tomorrow.
'I became a musician accidently but at a formative period of my life, I had access to a live stream of music that was celebrated in clubs all over the city of Chicago. Music made Chicago a destination, for musicians fleeing the the Jim Crow south and, later, for international tourism. Many of those clubs, and the musicians who played in them, are gone but it is up to successive generations to revitalize the culture.
'There are millions of people who are actively interested and listening to blues music. I started a few Facebook pages and groups a few years ago that have four hundred thousand active followers today, who post and engage with the pages regularly. That itself sends significant social signals that blues isn't simply a historical relic that should be preserved in a museum like setting.
'There are music magazines that feature already known artists, but we are here to celebrate our local musicians and give them a platform where they can be seen and heard.
'Chicago is rich with musical history and there is no reason that we cant keep making history with our collective efforts to revitalize the community and foster creativity.'