Aretha Franklin's Top 5 Albums
It might be difficult for younger people who have only heard digitally doctored voices to understand how great an artist Aretha Franklin was. Often recording only with two mics, her soaring voice and vocal range was legendary even in the annals of soul and gospel music. What is equally important to understand is that when she was allowed to be herself under the tutelage of Jerry Wexler, she became a social and cultural icon, both to the Black power movement and to the women's movement. Her take on Respect, written and recorded two years earlier by Otis Reading, which appeared on her 1967 album, I Never Loved a Man, catapulted her to the forefront of the rapidly changing American social landscape.
Aretha's personal story is well known, the child of a famous minister, she had access to great gospel artists, like Mahalia Jackson and learned to play the piano by ear while she was in still in grade school. Signed by Columbia records at the age of eighteen, she was being groomed to carry on in the spirit of Ella Fitzgerald and Sarah Vaughn. Success eluded her until her contract expired in 1966 and she jumped labels to join Atlantic records, where Wexler paired her with veteran R&B musicians from FAME Studios in Muscle Shoals, Alabama. The results, along with the disciplined vocals she had developed at Columbia blew everyone, both black and white, away upon its release.
Aretha's career spanned seven decades, she fell in and out of favor, and although there is some subjectivity to taste, there is a consensus among critics and fans alike at what might constitute her finest releases. For those of us who are old enough to remember it as it hit the charts, the music is inextricably interwoven with the times and the fabric of our lives.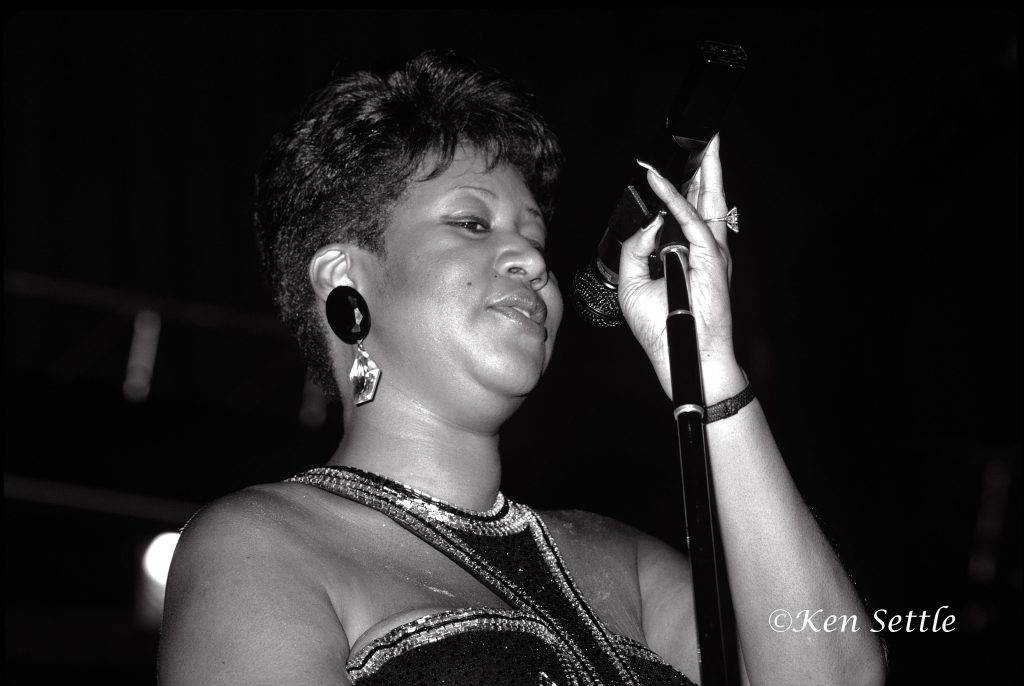 5. Spirit In the Dark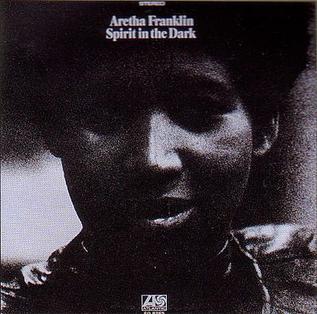 Released on August 24, 1970, by Atlantic Records, Spirit in the Dark received critical acclaim, but was met with middling sales, despite housing two hit singles, Don't Play That Song (You Lied), which peaked at #1 R&B, #11 on the Hot 100, and Spirit in the Dark, peaking at #3 R&B and #23 Hot 100, in Billboard magazine.
Spirit in the Dark, is considered to be Aretha's most personal record, capturing the suffering of a woman aching for release from the men who had dominated her and controlled her career. Socially, it is an assertion of her humanity in the face of a racist and oppressive society.
Listen for Duane Allman on the guitar. A year later, he was killed in a fatal motorcycle accident.
Top Track
An anthem for a failed relationship, Aretha managed to incorporate 'Free at Last' in the chorus, reminding us of the tragic loss of Martin Luther King, and that not only all men but all women would be guaranteed the inalienable rights of life, liberty, and the pursuit of happiness.
4. Aretha Now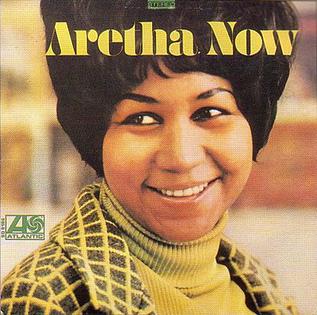 Released on June 14, 1968, by Atlantic Records. Aretha Now, was certified Gold soon afterward and reached a million in US sales. It hit No. 3 on Billboard's album chart. Considered formulaic by Rolling Stone at the time of its release, Aretha Now is currently recognized as a short masterpiece. It continues in the same vein as Lady Soul and I Never Loved A Man, and the tracks I Say a Little Prayer and Think are both considered among the best songs in Aretha's oeuvre.
Top Track
Say A Little Prayer, about a woman's daily thoughts about her man, who is away in Vietnam, was originally written for Dionne Warwick by Burt Bacharach and Hal David in 1966. Aretha and her back up singers were warming up before a show by singing the song when it became clear to them that they should record their own version. Surprisingly, Bacharach preferred Aretha's version, which he considered to be much finer than Warwick's.
3. Young, Gifted and Black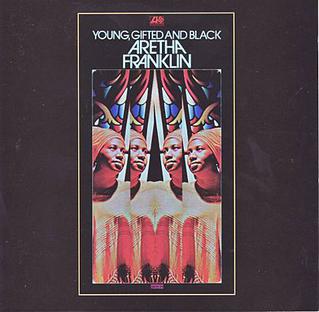 Released in early 1972, Young, Gifted and Black climbed to #2 on Billboard's R&B albums survey and peaked at #11 on the main album chart. It was quickly certified Gold by the RIAA. In the wake of the dissolution of her marriage to Ted White, Aretha released two significant albums, This Girl's in Love with You and Spirit in the Dark.
By 1972, the turbulent cultural landscape had entered a darker period as Watergate and opposition to the Vietnam war became focal issues. As Black Americans struggled to be recognized for their innate worth, Black pride was on the rise and the fashions of the times reflected it. 'Black is Beautiful' was the slogan of the day, African influenced fashion was at its peak, and Afros and Naturals replaced processed hair as Black Americans rejected white beauty standards.
The cover art on Young, Gifted and Black reflected the fact that Aretha had embraced that aesthetic and positioned her as the reigning Queen of Soul, a title she still holds.
Top Track
Although the title track, Young Gifted and Black, from the eponymous album, written by Nina Simone reflected the spirit of the times, Rock Steady became a hit. On it Aretha sings, "Just call the song exactly what it is" – a funky track about grooving to the music.
2. Lady Soul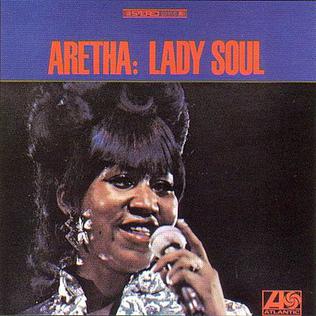 Lady Soul was released in 1968, when Aretha was trying to cope with the end of her marriage to husband and manager, Ted White, who was physically and mentally abusive towards her. Jerry Wexler recalled Aretha showed up to the studio with a black eye, which was dismissed in the press as an eye injury due to a fall.
Top Track
Chain of Fools is about a woman who realizes her man is cheating on her. She knows she is just one in a chain of women. And, although she still loves him, she knows that someday the chain will break. Aretha's sister Carolyn, singing backup, understood the raw emotion on the track reflected Aretha's tumultuous marriage. 'I knew she was singing about Ted,' Carolyn said.
Chain of Fools won the Grammy Award for Best Female R&B Vocal Performance, and later won a Grammy Hall of Fame Award.
1. I Never Loved A Man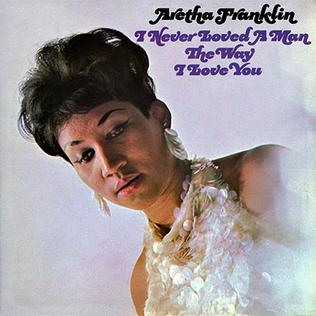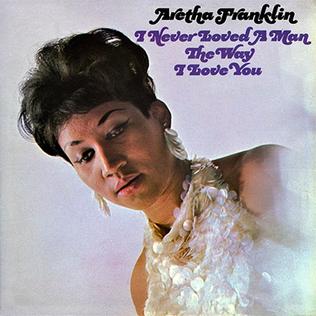 A self affirming breakthrough album that made Aretha seem like a new artist after her previous flops at Columbia, I Never Loved A Man shook up the landscape and made Aretha a force to be reckoned with. Despite the power she exhibited on the tracks, she was married to the notorious and controlling Ted White, who was violent towards her and completely out of control as her manager. She divorced him in 1969, after giving birth to their son.
Top Track
Aretha decided she wanted to "embellish" the R&B song written by Otis Redding, whose version had been a modest hit in 1965. "When she walked into the studio, it was already worked out in her head," Wexler wrote in Rolling Stone magazine in 2004. "Otis came up to my office right before Respect was released, and I played him the tape. He said, 'She done took my song.' He said it benignly and ruefully. He knew the identity of the song was slipping away from him to her."